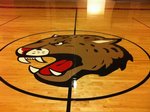 JagNation
Guidance: Scholarship information, announcements, news/events
*"Links" access scholarship
*"Calendar" view scheduled events and activities
*"News" summer camps/job training opportunities available to SCHS students
***"Files" Guidance Counselor's Informational Brochure
***Current Students Only: Request transcripts through "Links" or "Forms" Updating

ACIN provides students, parents, counselors, and educators access to valuable career exploration activities and college financial aid information.


At Bell Brown Career Technical Center students have an opportunity to explore many career options and can earn credentials in specific concentrations.
Dual Enrollment: Students earn college credit while attending high school.
*Course work requirements for NCAA athletics and NCAA scholarships
NCAA Eligibility Center for the basic NCAA eligibility criteria
Before you do anything else, view the FAFSA video now FAFSA: Apply for Aid
Fill out the Free Application for Federal Student Aid (FAFSA)


Great Scholarships

ACHIEVE Alabama Scholarship Portal: https://www.achievealabama.org/
Search Scholly to find scholarships - Download the app https://myscholly.com/#scholly
The Walt Disney Scholars Program: A total of $1 million to be awarded to deserving African American students. For more information: www.uncf.org/disneyscholars